Phone:
Email:
Degrees and Certifications:
Character Strong
CharacterStrong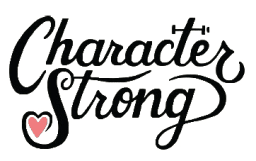 We believe that it is an entire community's responsibility to help students grow into kind and compassionate adults. We also know how challenging this can be in the current climate of COVID, social media, and other distractions. In a time when testing and academics feel like the most important aspect of educations, we can lose focus on investing in the whole child and the habits and traits that make them successful in all areas of life. We have adopted the CharacterStrong curriculum built around these "Eight Essential" character traits and the social-emotional skills that have been proven to help us be productive, empathetic, successful people. We will be working together to intergrate character development and and social emotional learning to ensure a focus on the whole child!
The Eight Essentials
Patience
Kindness
Humility
Respect
Selflessness
Forgiveness
Honesty
Commitment
The Social-Emotional Skills
Self-Awareness
Self-Management
Social Awareness
Responsible Decision-Making
Relationship Skills
Tools for Families
We encourage you to engage your students in conversations about their CharacterStrong experience.
Ask about the character trait vocabulary word of the month.
Try some activities realted to character trait.
Tell stories about moments of growth you have had as an adult or when you were their age and faced with situations that connected to the charcater trait.
Try the Character Strong weekly https://characterstrong.com/csweekly/
To learn more about Character Strong: https://characterstrong.com/